Jesse began racing full time in 1998, in a Kid Kart, at Badger Kart Club outside of Dousman Wisconsin. Eventually graduating to a Yamaha two cycle kart, and having a good amount of success at Water and Wheels near Shawano Wisconsin. In July of 2001, only a few days after Jesse's eighth birthday, he was involved in a bad racing accident that landed him in the hospital for a week. Jesse had suffered collapsed a lung, lacerated my liver, fractured a collar bone, and a broken wrist.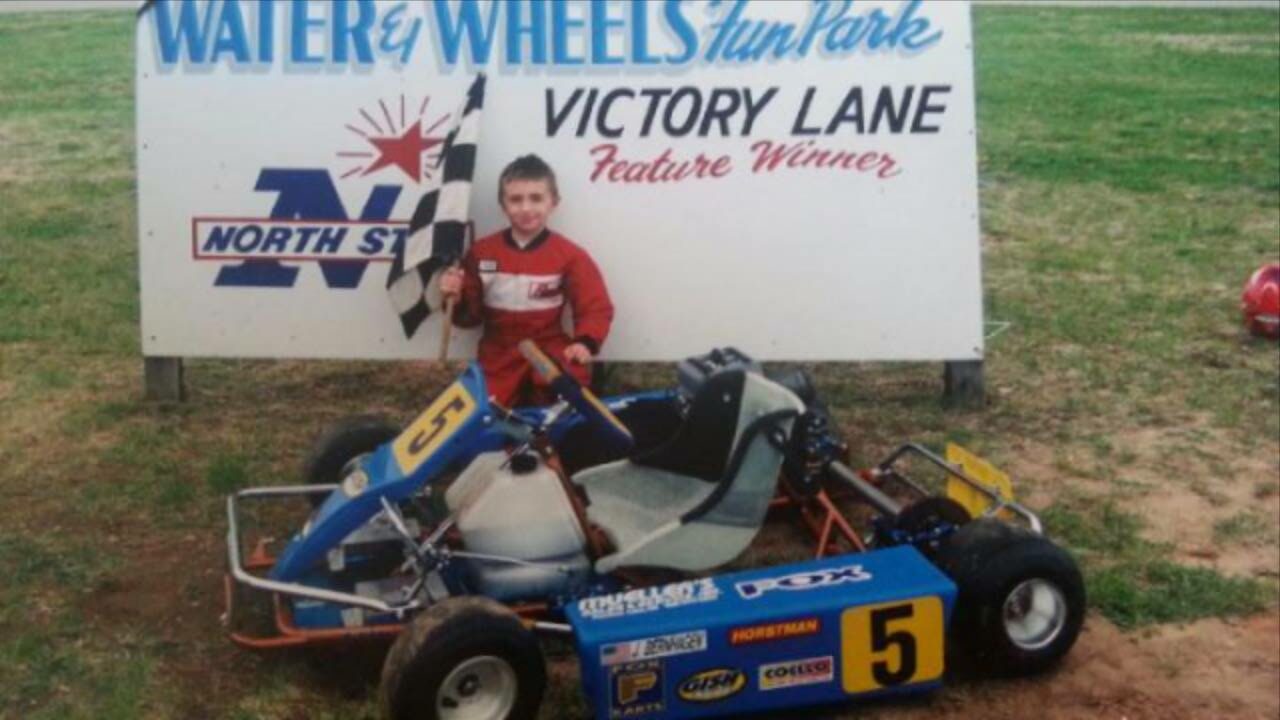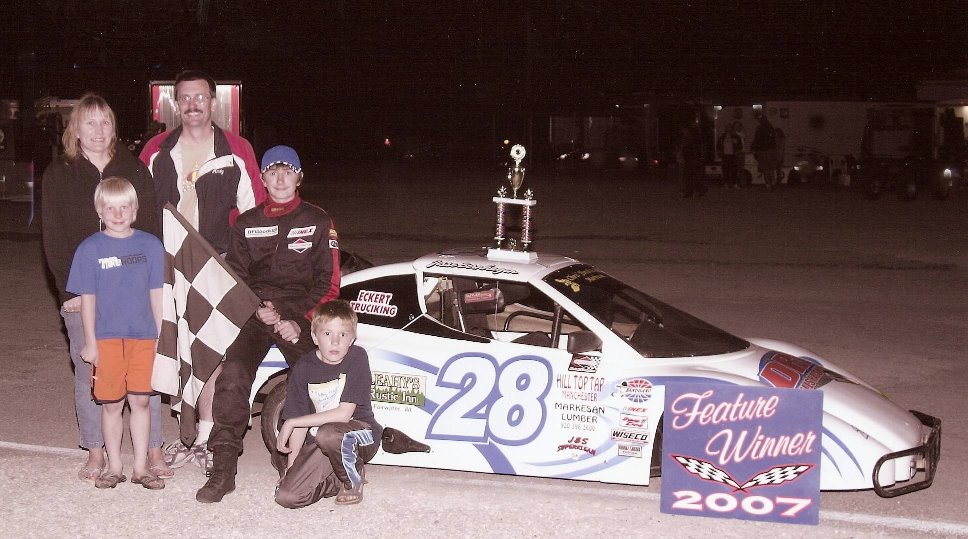 After taking a few years off from racing, the team decided to get back into it. Beginning in 2006, with a quarter scale stock car, known as a bandolero. Jesse ran this from 2005 to 2007. Racing at paved ovals all over the Midwest, traveling as far as Kentucky Motor Speedway for the Bandolero Nationals. 2007 was an incredible year for the team, winning three track championships and many feature events.
In 2008 Jesse and his father Andy looked for something new. Buying what was then known as a Limited Late Model stock car, they tested in the fall of 2007, and Jesse showed that he had the speed to compete at the next level at the young age of 14! and decided Early in the 2008 season Jesse struggled to qualify for races but was learning a lot. After the mid-season championship night, Jesse turned the corner, and found some major speed! The team would eventually win their first Late Model feature at the age of 15, in August of 2008. Being a young rookie this was a major
accomplishment, and one that proved Jesse could make a career out of Late Model racing.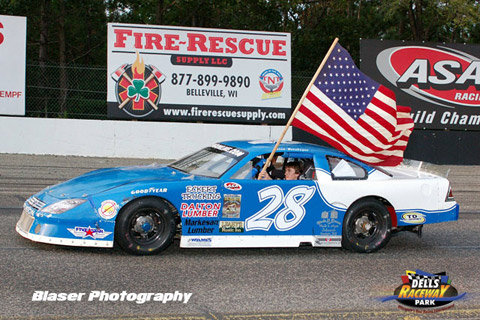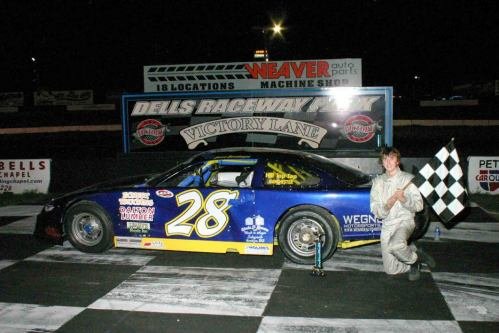 Jesse continued racing at the Dells full time until 2011, having many solid runs, but never consistently winning races. He would win his second race in 2010, a special event put on by Assembly Products, that paid $1,000 - a big race at the time! In 2012, the team expanded their horizons to the Big 8 Series, a touring series that tracks throughout the upper Midwest. Jesse would finish fourth in points against very stiff competition, and win Rookie of the Year.
In 2013, Jesse picked up his elusive third feature win, this time at State Park Speedway in Wausau, WI. Since 2013, Jesse has become a strong car at any track in the area. As of August 2022, Jesse has accumulated 41 feature wins at six different tracks, and has set over 48 fast times at five different tracks as well. The team has raced consistently at Dells Raceway Park since 2014, and at Wisconsin International Raceway in Kaukauna since 2016. In 2018 Jesse captured his first track championship at WIR, and this past season at Dell Raceway Park, the team clinched their first track championship at the place Jesse calls home. Jesse says, "It's been an incredible ride that many do not get to enjoy, we look forward to any other opportunities this sport has to offer us."